Haitel succeeded in the 2019 Canton Fair,high-quality machinery dedication, sensational scene!
Haitel succeeded in the 2019 Canton Fair,high-quality machinery dedication, sensational scene!
Apr 20, 2019
With the successful closing of China Import and Export Commodity Fair, Haitel Machinery has once again left a brand impression in beautiful Guangzhou.
China Import and Export Fair, also known as Canton Fair, is established in 1957. Co-hosted by the Ministry of Commerce of PRC and the People's Government of Guangdong Province and organized by China Foreign Trade Centre, it is held every spring and autumn in Guangzhou, China. Canton Fair is a comprehensive international trading event with the longest history, the largest scale, the most complete exhibit variety, the largest buyer attendance, the broadest distribution of buyers' source country and the greatest business turnover in China.

The exhibition area is lively and extraordinary.
The colorful products are fascinating, and Haitel's innovative equipment products and intuitive booths will always make you feel refreshed!
At the booth, new and old customers came to the fore. Haitel has made careful preparations, not only the written materials of related products, but also the on-site display of mechanical equipment and finished products, so that customers can fully understand Haitel's Food machinery products.
At the scene, Haitel Food Machinery has been highly recognized by foreign customers, and overseas customers who come to the exhibition area for consultation and visit are endless!
Dedicated service
Reception, equipment introduction, customer negotiation... Every link is carried out in an orderly manner.All of this scene relies on the efforts of the staff of the Haitel field staff, full of enthusiasm, full of vitality, highlighting the professional and meticulous spirit of Haitel!
Perfect ending
The first phase of the Canton Fair has ended perfectly.
But Haitel's constant innovation and hard work will never stop.
The birth of every food machine
Let us witness more possibilities in food packaging production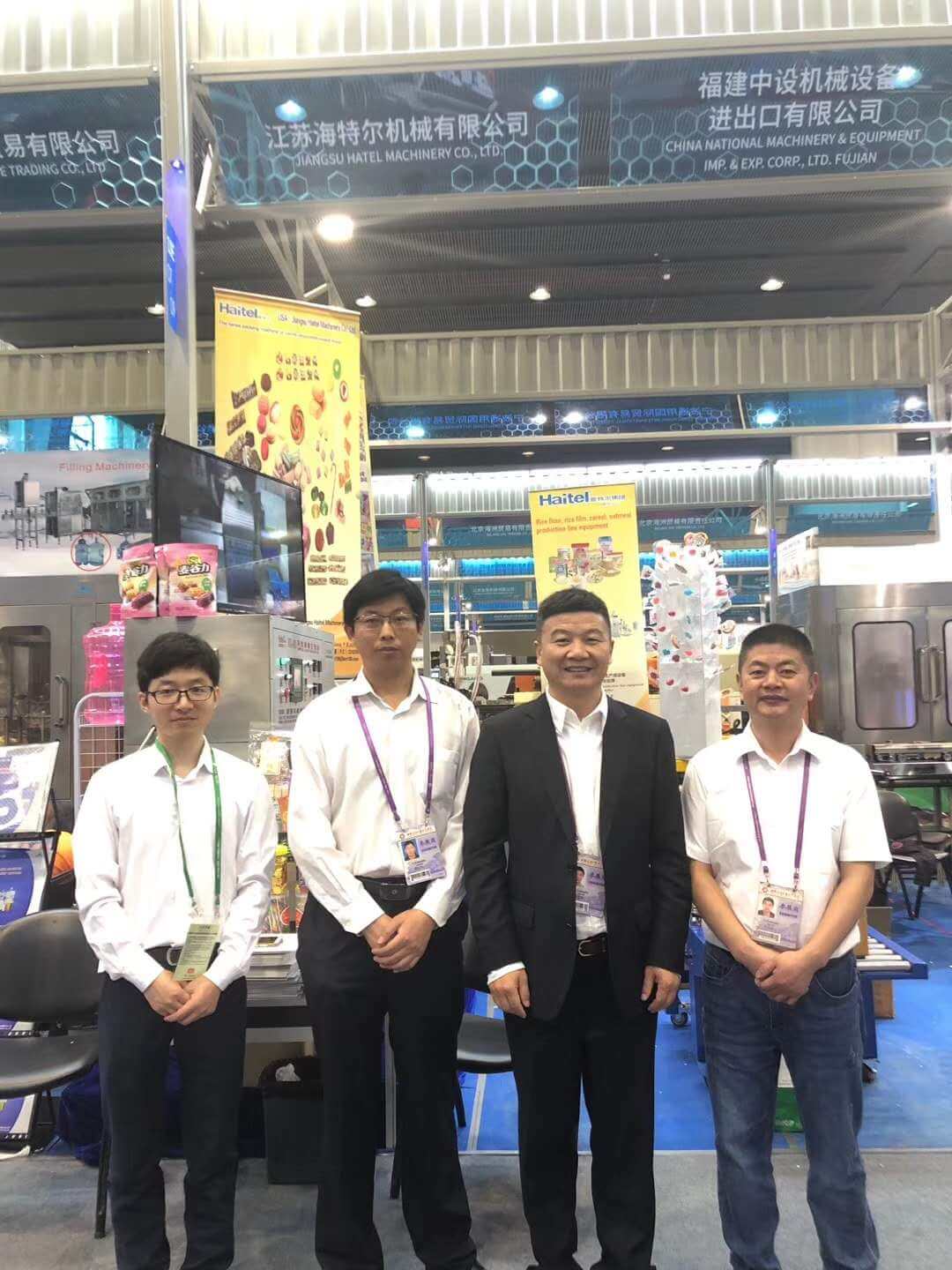 Intelligent and efficient, convenient and energy efficient
It is Haitel's pursuit of food machinery.
Thank you for your attention and companionship!
The Haitel exhibition tour continues...
Highlights, technology, strength, opportunity, more exciting
Please pay attention to April 19-21, the 13th China Nut Roasted Meat Association
Haitel booth: main exhibition hall T10
Haitel sincerely looks forward to your visit!