New Year's day has passed quietly, Jiangsu Haitel machinery co., LTD held a year-end summary and school opening ceremony In January 7 2014. Our general manager YanZuRong proposed "quality year, management year" in 2014. Everyone has made a summary for the past year 2013 at the meeting , also made a higher expectations and look forward to 2014.At the year-end summary meeting, All the branch managers of Jiangsu Haitel machinery co., LTD are proud for the past year's achievement, also made improvements for deficiencies.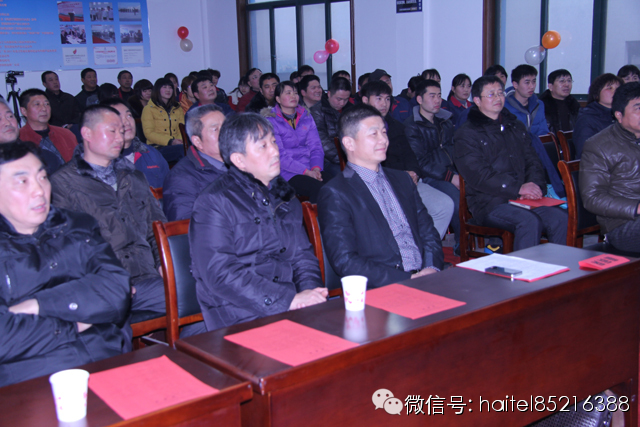 A New Year begins with criticism and self-criticism, to recognize our own shortcomings that can explore the innovation in the New Year to provide suggestions for the development of the company, and make due contributions for the food machinery industry development.Jiangsu Haitel machinery co., LTD is a professional manufacturer specialized in the production of food packing machine and candy, chocolate, egg roll, cookies and other food machinery.With extremely rich theoretical basis and practical operation experience, the products are widely used in sweet factory, chocolate factory, small food production enterprises.
Jiangsu Haitel machinery co., LTD will meet 2014
with new attitude
,everyone seeks
to create their own new
at the beginning of the New Year
.
Haitel mechanical equipment can do better.